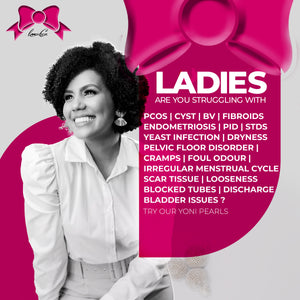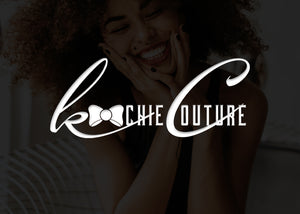 Welcome to Koochie Couture!
Koochie Couture was created for the everyday woman. Whether she works in the corporate world, teaches, travels, or even blogs for a living. Koochie Couture was made for HER. We have gathered together three special products that will become necessities in your life (the more you get to know them). Although we are aware that most brands carry a plethora of products, we believe in keeping your circle small... and tight. *winks* Which is why our Herbal Detox Pearls, Vaginal Tightening Wands, and Herbal Vaginal Steamers are the only products that have become our first draft picks. Each of these products possesses the powerful ability to detox everything from yeast infections, old sperm, UTIs, fertility and menstrual complications, unpleasant vaginal odors, etc. While also producing obvious tightening. Our products have great abilities... but there is a process, and that process MUST be trusted. Which is why we recommend continuous detoxing, steaming, and tightening for optimal results.
Results from our loving costumers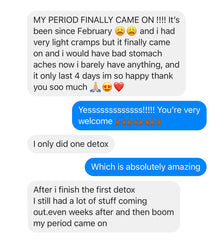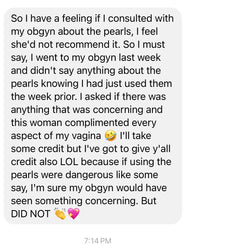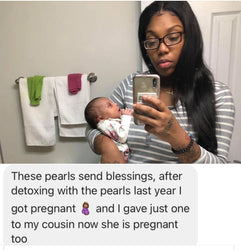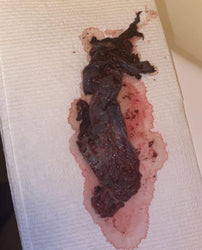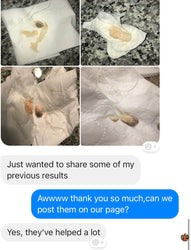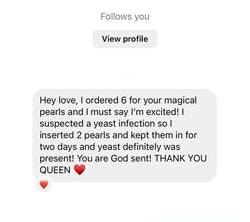 Testimonials
I tried the herbal detox pearls for the first time and based on what I saw on my pearls I want to do another cleanse. I was a little scared of what I saw but I'm so happy that came out of my body. I would've never known that was in there. 

Samantha G.
My husband is very happy with my results from the tightening wand! DEFINITELY a MUST HAVE!!!!

Kiara W.
WOW WOW WOW the herbal detox pearls are the truth! Definitely a MUST HAVE!

Monet L.
I was very skeptical about ordering the pearls but I can't wait to cleanse again!! I won't say what came out on my pearls. Let's just say I am very excited to cleanse again

Robin D.
Ladies you need all 3 of these products in your life. Trust me

Clarissa B.